ClusterTech Limited hosted EIA PATH-2016 Workshop successfully
On June 3, 2016, ClusterTech Limited held the "Smarter & Faster Air Quality Impact Assessment – Shortcut to PATH-2016″ Workshop at The Mira Hong Kong. Dr. Kenneth Leung, Head of Air Quality Modelling and Forecasting Section of Environmental Protection Department; Dr. WM Suen, Founder and CEO of ClusterTech Limited; Dr. PC Ng, Partner and Senior Director of Business of ClusterTech; Dr. Joe Chong, Associate Partner and Director of Technology of ClusterTech and nearly 70 other attendees were present at this workshop. The overwhelming response confirmed strong interest from the environmental consulting industry, towards the PATH-2016 model on the EIA report (Air Quality Impact Assessment). This is a new requirement of the HKSAR, commencing July 2016.
This workshop consisted of two parts. First part was presented by Dr. Nicky Lam, Assistant Professor from the City University of Hong Kong and a member of working group in Numerical Models to Environmental Impact Assessment (EIAs). His speech on the topic "Idea Behind PATH-2016" explained the origin and developmental history of PATH-2016 (an air quality impact assessment model launched by HKSAR), and the corresponding changes to computing resources required by this model.
The second part of the workshop, "Jump Start PATH-2016″, was presented by Dr. Sing Leung Cheung, Principal Scientist from ClusterTech. Dr. Cheung shared his extensive experience in Air Quality Impact Assessment Model. He illustrated the trade off between time and computing resource requirements when running PATH-2016 simulations and used a real case in Hong Kong to demonstrate the typical workflow to generate an Environmental Impact Assessment report.
This workshop widened the knowledge and understanding of environmental consultants or corporate representatives who may have to submit EIA reports (Air Quality Impact Assessment) using the new air quality impact assessment model. During the Q&A session, attendees shared practical problems they had faced when operating PATH-2016.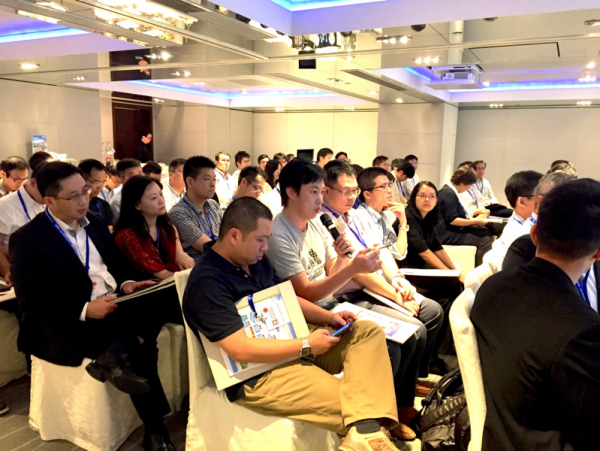 For workshop presentation summaries, please visit the link below:
http://www.clustertech.com/Download-EIA-PATH-2016-Workshop/