ClusterTech and HUAWEI Cloud jointly release HPC Hybrid Cloud Solution
On March 21, the HUAWEI China Eco-partner Conference officially opened in Fuzhou Strait International Exhibition Center. With the theme of "Intelligent Evolution through Gathering", this conference explored the new ecology in the intelligent era with customers, industry experts and developers from all over China. ClusterTech was invited to present its high-performance computing solutions for scientific research cloud platforms. Together with its partner, HUAWEI Cloud, ClusterTech jointly launched the High Performance Computing (HPC) Hybrid Cloud Solution.
ClusterTech HPC Solution Demonstration
At the conference, Dr Suen Wai Mo, CEO of ClusterTech, delivered a speech entitled "HPC Meets Cloud". He described ClusterTech's 19 years of exploration and practice in the HPC field, and explained how ClusterTech and HUAWEI Cloud empower all industries to apply HPC in a cost-effective way.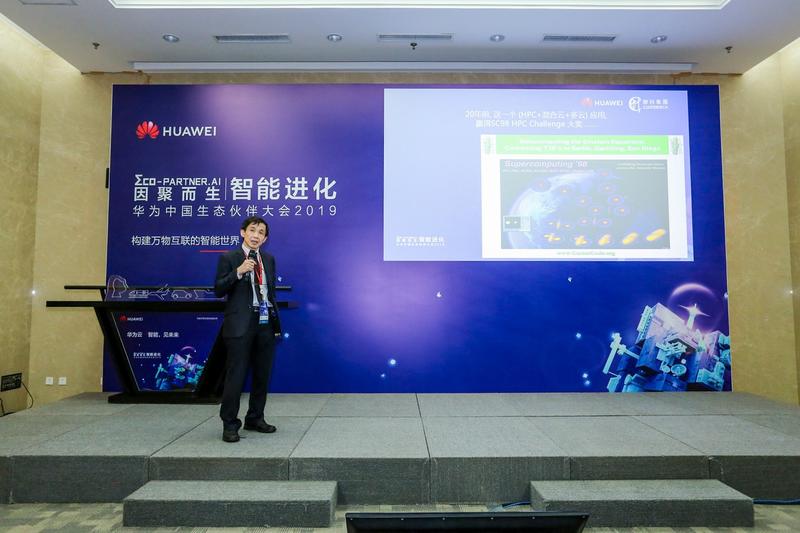 After the speech, Dr Suen and Chen Liang, Vice President of HUAWEI Cloud marketing, jointly released HPC Hybrid Cloud Solution. Based on HUAWEI Cloud and ClusterTech CHESS HPC Hybrid Cloud Platform, this solution creates a public cloud platform management node and application service system with high-performance computing capacity. It significantly reduces the barrier to entry for HPC users, and promotes the wide application of high-performance computing in science, engineering and society.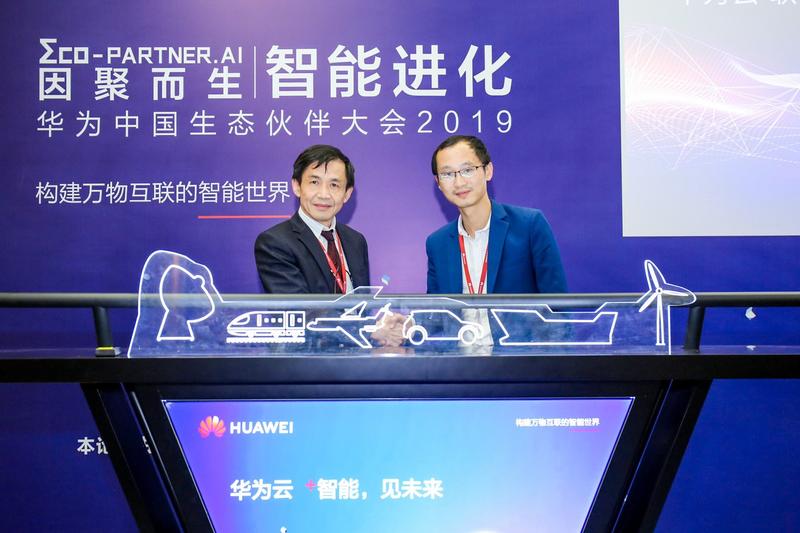 HUAWEI Cloud is the public cloud brand of HUAWEI. Committed to professional public cloud services, it provides elastic cloud server, object storage service, software development cloud and other cloud computing services, serving global users with the three core advantages of "credible, open and global services". ClusterTech is a leading provider of advanced IT solutions and consultancy in Asia Pacific. It is committed to using cloud computing, high performance computing, artificial intelligence, big data, and other advanced technologies, to help its customers address modern technical, process, visualisation and strategy problems.
HPC Hybrid Cloud Solution, jointly released by ClusterTech and HUAWEI Cloud, combines the strengths of high-performance computing and the public cloud. It integrates loosely stacked servers and HUAWEI Cloud resources into a high performance computing cluster, providing the benefits associated with on-demand cloud solutions while guaranteeing data security.
The development of high-performance computing in the cloud has emerged as a trend to reduce cost and improve productivity. HUAWEI Cloud's collaboration with ClusterTech establishes a hybrid cloud HPC management platform that will significantly popularise of cloud supercomputing.
About HUAWEI China Eco-partners Conference:
On March 21, 2019, with the theme of "intelligent evolution through gathering", HUAWEI China Eco-partner Conference opened in Fuzhou Strait International Exhibition Center. At this conference, HUAWEI invited more than 20,000 guests to participate, and united many partners in the ecological industry to display the latest technology and product solutions in an exhibition hall covering more than 11,000 square meters. HUAWEI has evolved its "platform + ecology" strategy into "platform + AI + ecology", providing "+AI" support for partners to jointly realise the intelligent revolution.